Skip content
Spend $15 or more at an independent bookstore and get a free audiobook!
Learn more
Bookseller pick
"This dragon protagonist is far past the castle-sieging town-razing days of yore. Instead he's huddled up in the Louisiana Bayou, distracting himself with vodka and Netflix to avoid the pesky cameras (and gunfire) of modern humans. But life changes when a local boy stumbles into trouble - and the dragon's Lay-Z-Boy. The audiobook adds a delightful layer with nuanced Southern accents for each character, steeping the reader fully in its strange genre-bending world. Full of wit, shenanigans, and heart, this book is both the strangest and most fun I've read in a while."

Jaclyn, Bookbug
Bookseller pick
"Let me just say that I think this novel is best enjoyed as an audiobook. The narrator, Johnny Heller, carried this laugh-out-loud "high crime" fantasy story right out of the Louisiana swamp into my car over several commutes. Colfer reminded me why I fell in love with Artemis Fowl all those years ago — his humor is spot-on and his heroes are unexpected. I don't know the last time a book made me laugh SO hard."

Terri, Swamp Fox Bookstore
Bookseller pick
"Highfire hooked me from the first pages. Vern, a grumpy dragon languishing in the Louisiana swamps, believes he's the last of his species. Squib, a 15-year-old boy, is just trying to stay out of trouble and earn some money doing odd jobs. The intersection of these two one-of-a-kind characters sucks you in like a whirlpool. I loved reading about the absurd circumstances they found themselves in. This book has all the earmarks of a great hand-seller for the dead of winter, when we all need something new!"

Patricia Worth, River Reader Books
---
Description
From the New York Times bestselling author of the Artemis Fowl series comes a hilarious and high-octane adult novel about a vodka-drinking, Flashdance-loving dragon who lives an isolated life in the bayous of Louisiana—and the raucous adventures that ensue when he crosses paths with a fifteen-year-old troublemaker on the run from a crooked sheriff.

In the days of yore, he flew the skies and scorched angry mobs—now he hides from swamp tour boats and rises only with the greatest reluctance from his Laz-Z-Boy recliner. Laying low in the bayou, this once-magnificent fire breather has been reduced to lighting Marlboros with nose sparks, swilling Absolut in a Flashdance T-shirt, and binging Netflix in a fishing shack. For centuries, he struck fear in hearts far and wide as Wyvern, Lord Highfire of the Highfire Eyrie—now he goes by Vern. However...he has survived, unlike the rest. He is the last of his kind, the last dragon. Still, no amount of vodka can drown the loneliness in his molten core. Vern's glory days are long gone. Or are they?
A canny Cajun swamp rat, young Everett "Squib" Moreau does what he can to survive, trying not to break the heart of his saintly single mother. He's finally decided to work for a shady smuggler—but on his first night, he witnesses his boss murdered by a crooked constable.
Regence Hooke is not just a dirty cop, he's a despicable human being—who happens to want Squib's momma in the worst way. When Hooke goes after his hidden witness with a grenade launcher, Squib finds himself airlifted from certain death by…a dragon?
The swamp can make strange bedfellows, and rather than be fried alive so the dragon can keep his secret, Squib strikes a deal with the scaly apex predator. He can act as his go-between (aka familiar)—fetch his vodka, keep him company, etc.—in exchange for protection from Hooke. Soon the three of them are careening headlong toward a combustible confrontation. There's about to be a fiery reckoning, in which either dragons finally go extinct—or Vern's glory days are back.
A triumphant return to the genre-bending fantasy that Eoin Colfer is so well known for, Highfire is an effortlessly clever and relentlessly funny tour-de-force of comedy and action.
---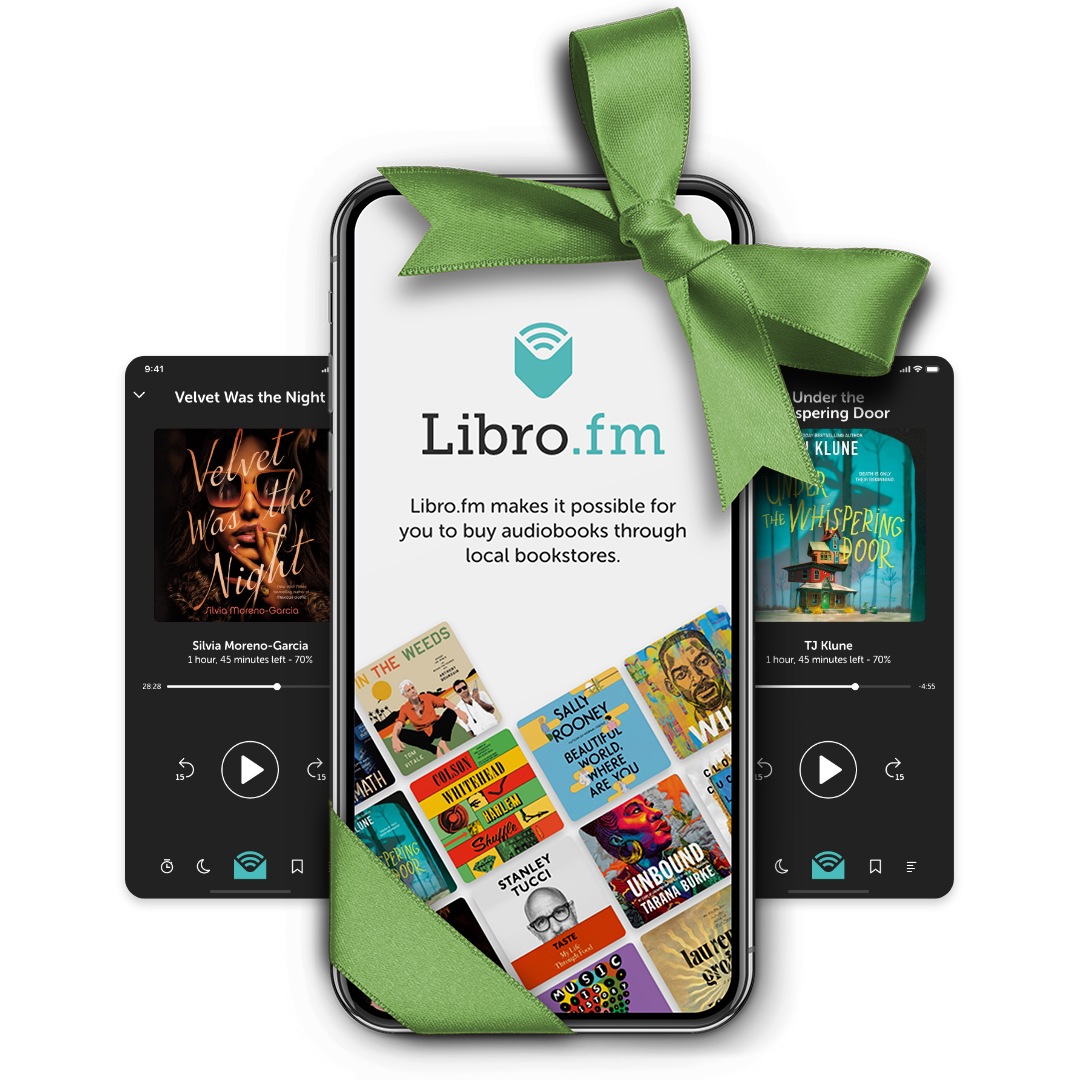 Shop early and gift big!
Gift an audiobook membership to anyone in the world and support local bookstores at the same time.
Start gifting