Skip content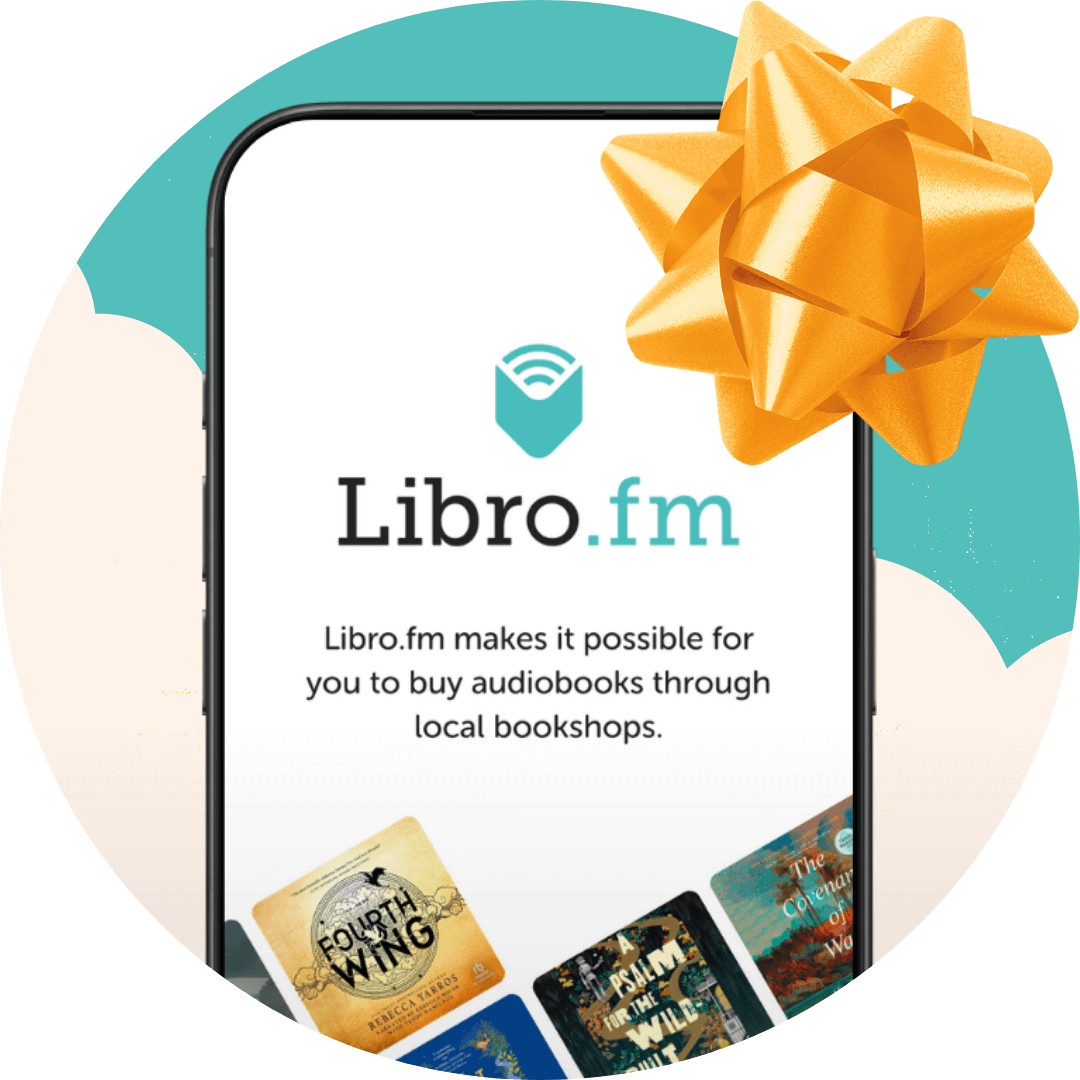 The perfect last-minute gift
Audiobook credit bundles can be delivered instantly, given worldwide, and support your local bookstore!
Start gifting
The Ministry of Utmost Happiness
A novel
Length 16 hours 26 minutes
Language English
New York Times Best Seller
Longlisted for the Man Booker Prize
Named a Best Book of 2017 by NPR, Amazon, Kirkus, The Washington Post, Newsday, and the Hudson Group

A dazzling, richly moving new novel by the internationally celebrated author of The God of Small Things
 
The Ministry of Utmost Happiness takes us on an intimate journey of many years across the Indian subcontinent—from the cramped neighborhoods of Old Delhi and the roads of the new city to the mountains and valleys of Kashmir and beyond, where war is peace and peace is war.

It is an aching love story and a decisive remonstration, a story told in a whisper, in a shout, through unsentimental tears and sometimes with a bitter laugh. Each of its characters is indelibly, tenderly rendered. Its heroes are people who have been broken by the world they live in and then rescued, patched together by acts of love—and by hope.

The tale begins with Anjum—who used to be Aftab—unrolling a threadbare Persian carpet in a city graveyard she calls home. We encounter the odd, unforgettable Tilo and the men who loved her—including Musa, sweetheart and ex-sweetheart, lover and ex-lover; their fates are as entwined as their arms used to be and always will be. We meet Tilo's landlord, a former suitor, now an intelligence officer posted to Kabul. And then we meet the two Miss Jebeens: the first a child born in Srinagar and buried in its overcrowded Martyrs' Graveyard; the second found at midnight, abandoned on a concrete sidewalk in the heart of New Delhi.

As this ravishing, deeply humane novel braids these lives together, it reinvents what a novel can do and can be. The Ministry of Utmost Happiness demonstrates on every page the miracle of Arundhati Roy's storytelling gifts.
ARUNDHATI ROY is the author of the Booker Prize-winning novel The God of Small Things. Her nonfiction writings include The Algebra of Infinite Justice, Listening to Grasshoppers, Broken Republic, and Capitalism: A Ghost Story, and most recently, Things That Can and Cannot Be Said, coauthored with John Cusack.
Reviews
"A fiercely unforgettable novel…a love story with characters so heartbreaking and compelling they sear themselves into the reader's brain." –Patty Rhule,
USA TODAY
"Moving. . . powerful. . .The kind of book that makes you feel like you've lived several times over. [It] contains so much of everything: anguish and joy and love and war and death and life, so much of being human.
Ministry
rip[s] open the world to show us everything that is dazzlingly beautiful and brutally ugly about it...Roy centers the vulnerable and the unseen, making clear that love is the only way for individuals to really meet across the borders of skin or country. Everything is alive in
Ministry
, from emotions to people to the country itself. It is this aliveness of every human as well as every animal and thing that makes this novel so remarkable.
Ministry
is the ultimate love letter to the richness and complexity of India—and the world—in all its hurly-burly, glorious, and threatened heterogeneity. Roy is a treasure of India and of the world." –Anita Felicelli,
LA Review of Books
"A deeply rewarding work… Roy writes with unabashed beauty...Images in 
The Ministry of Utmost Happiness 
wedge themselves in the mind like memories of lived experience." –Laura Miller, 
Slate
"Stirring. . . humane and impassioned . . . beautiful and rich. The novel has the feel of a yarn…Roy's observations unspool as vivid and gimlet, whether she is describing personal catastrophe or national disasters…Brilliant writing—an ambitious story with a profound moral integrity and a deep emotional impact. "–Kathleen Rooney,
Chicago Tribune
"Epic in scope, sharply realized. . . an engaged story, with many threads, that blends tragedy and political outrage with a humane and hopeful vision of the future…
The Ministry of Utmost Happiness
place[s] Roy at the forefront of Indian literature." –Gregory McNamee,
Kirkus Reviews
"Dazzling. . . expansive, touching . . . a novel teeming with indelible characters. Roy shifts places, time periods, and viewpoints with the grace of a master choreographer…
Ministry
is a beautifully written, powerful story [that] spans a continent and several decades of war and peace and people who live in places and on the streets, as well as undercover and underground—a novel that's worth the wait. Once again, Arundhati Roy has told a real story." –Renee H. Shea,
Poets & Writers
(cover story)  
*"Brilliant. . . well worth the wait. Roy looks unflinchingly at poverty, human cruelty, and the absurdities of modern war; somehow, she turns it into poetry. Highly recommended." –Kate Gray,
Library Journal,
(starred review) 
"Roy's novel will be the unmissable literary read of the summer. With its insights into human nature, its memorable characters and its luscious prose, 
Ministry
 is well worth the wait." –Sarah Begley, 
TIME
"Propulsive, playful . . . this new book finds Roy the artist prospering with stories, and writing in gorgeous, supple prose.  Again and again beautiful images refresh our sense of the world. Sections of the book filled me with awe—not just as a reader, but as a novelist—for the sheer fidelity and beauty of detail—a terrific novelistic noticing.  Roy writes with astonishing vividness." –Karan Mahajan, 
The New York Times Book Review
 (cover review)
"Fearless . . . staggeringly beautiful—a fierce, fabulously disobedient novel . . . so fully realized it feels intimate, yet vibrates with the tragicomedy of myth . . . Roy is writing at the height of her powers. Once a decade, if we are lucky, a novel emerges from the cinder pit of living that asks the urgent question of our global era. Roy's novel is this decade's ecstatic and necessary answer." –John Freeman, 
The Boston Globe
"Magisterial, vibrant . . . Roy's second novel works its empathetic magic upon a breathtakingly broad slate—inviting us to stand with characters who refuse to be stigmatized or cast aside." –Liesel Schillinger, 
O, The Oprah Magazine
"A gem—a great tempest of a novel: a remarkable creation, a story both intimate and international . . . Here is writing that swirls so hypnotically it doesn't feel like words on paper so much as ink on water. This vast novel will leave you awed by the heat of its anger and the depth of its compassion." —Ron Charles, 
The Washington Post
"Compelling . . . musical and beautifully orchestrated. Roy's depiction of furtive romance has a cinematic quality, as well as genuine poignancy and depth of emotion. Her gift is for the personal: for poetic description [and an] ability to map the complicated arithmetic of love and belonging . . . 
Ministry
manages to extract hope from tragedies witnessed." –Michiko Kakutani, 
The New York Times
"Powerful and moving . . .  reminds us what fiction can do. Roy's exquisite prose is [a] rare instrument. She captures the horrors of headlines, and the quiet moments when lovers share poems and dreams. 
Ministry
 is infused with so much passion that it vibrates. It may leave you shaking, too.  Roy's is a world in which love and hope sprout against all odds, like flowers pushing through cracked pavement." –Heller McAlpin, 
San Francisco Chronicle
"Glorious . . . remarkable, colorful and compelling . . . Roy has a passionate following, and her admirers will not be disappointed. This ambitious new novel, like its predecessor, addresses weighty themes in an intermittently playful narrative voice. You will [be] granted a powerful sense of the complexity, energy and diversity of contemporary India, in which darkness and exuberant vitality and inextricable intertwined." —Claire Messud, 
The Financial Times
"A lustrously braided and populated tale woven with ribbons of identity, love, mourning, and joy—and tied together with yellow mangoes, cigarettes, and damask roses." —Sloane Crosley,
Vanity Fair
"Gorgeously wrought." –
Entertainment Weekly, 
"Summer's 20 Must-Read Books"
"If you want to know the world behind out corporate-sponsored dreamscapes, you read writers like Arundhati Roy. She shows you what's really going on." —Junot Diaz, in
Vogue 
"
Ministry 
is the follow-up we've been longing for—a poetic, densely populated contemporary novel in the tradition of Dickens and Tolstoy. From its beginning, one is swept up in the story. If 
The God of Small Things 
was a lushly imagined, intimate family novel slashed through with politics, 
Ministry 
encompasses wildly different economic, religious, and cultural realms across the Indian subcontinent and as far away as Iraq and California. Animating it is a kaleidoscopic variety of bohemians, revolutionaries, and lovers…With her exquisite and dynamic storytelling, Roy balances scenes of suffering and corruption with flashes of humor, giddiness, and even transcendence." —Daphne Beal, 
Vogue
"Affecting . . . A rangy and roving novel of multiple voices; an intimate picture of a diverse cast of characters…We see in detail not only their everyday lives but also their beliefs, and the contexts that inform their actions…Tilo is the book's beating heart, a beautiful and rebellious woman and a magical focal point toward which all desire in the novel flows. Roy's instinct for satire is as sharp as ever, and her stories build to a broader portrait of India over the past few decades. Roy's sentences are marked by an eloquence even as they string together various ideas and elements. Her prose is in this sense radically democratic. And her unmistakable style and her way of seeing the world become something larger, too." —Amitava Kumar,
BookForum
"Roy returns to fiction with tales that span from the mourned in a graveyard to the beating hearts of the people of Delhi, masterfully conveying the wide-ranging perseverance of the human soul." —Steph Opitz,
Marie Claire
"It's finally here! Fans of
The God of Small Things
have been waiting for Roy's next novel, and it doesn't disappoint.
The Ministry of Utmost Happiness
is big, both in physical heft and in ideas. It features an unforgettable cast of characters from across India whose stories are told with generosity and compassion. The novel's greatest feat is showing the ways in which religious belief, gender identity, and even our safety in the world, are not fixed—they have as much fluidity as Roy's astute plotting." —Maris Kreizman,
Vulture
Summer Books Preview
"Stunning— a feat of storytelling . . . Roy's lyrical sentences, and the ferocity of her narrative, are a wonder to behold.
The Ministry of Utmost Happiness
[is] a celebration." —Zak M. Salih,
Richmond Times-Dispatch
"The first novel in 20 years from Roy, and worth the wait: a humane, engaged near fairy tale that soon turns dark—full of characters and their meetings, accidental and orchestrated alike to find, yes, that utmost happiness of which the title speaks." —
Kirkus
 (starred review)
"Ambitious, original, and haunting . . . a novel [that] fuses tenderness and brutality, mythic resonance and the stuff of headlines . . .essential to Roy's vision of a bewilderingly beautiful, contradictory, and broken world." —
Publishers Weekly 
(starred review)  
"A masterpiece . . . Roy joins Dickens, Naipaul, García Márquez, and Rushdie in her abiding compassion, storytelling magic, and piquant wit…. A tale of suffering, sacrifice and transcendence—an entrancing, imaginative, and wrenching epic." –Donna Seaman, Booklist (starred review)
"To say this book is 'highly anticipated' is a bit of an understatement. 
The Ministry of Utmost Happiness
 will be a welcome gift for those who've missed Roy's dazzling fiction." —Eliza Thompson, 
Cosmopolitan, 
"11 Books You Won't Be Able to Put Down This Summer"
"Her new novel is larger, more complicated, more multilingual, more challenging as a reading experience than 
The God of Small Thing
s, and no less immersing. This intricately layered and passionate novel, studded with jokes and with horrors, has room for satire and romance, for rage and politics and for steely understatement. A work of extraordinary intricacy and grace." —Gillian Beer, 
The Prospect
 (UK)
"As she did in "The God of Small Things," Roy astutely unpacks the layers of politics and privilege inherent in caste, religion and gender identity. Her luminous passages span eras and regions of the Indian subcontinent and artfully weave the stories of several characters into a triumphant symphony, where strangers become friends, friends become family, and the disenfranchised find the strength to wrestle control of their own narratives." —
Minneapolis Star Tribune
"This is the novel one hoped Arundhati Roy would write about India. Satirical yet compassionate, it channels the spirit of the transgressive-mystical in subcontinental poetry rarely found in Indian-English writing." —
The Telegraph
"This book, only second from Roy's stable in the last twenty years, retains the metaphorical music that she used to fair rapture in her first book. The descriptions, spring to live with her subtle touch, and she, almost, looks to have done that effortlessly."  —
Times of India
"To read Roy is to build a sense of wonder, incrementally. To ask questions not of what we we're seeing of late, but what we've been staring at the whole time… Love in The Ministry of Utmost Happiness  is harrowing, fragile and complicated and swears by sacrifice, but also – and Roy makes sure of this – love is unanticipated… The Ministry of Utmost Happiness is an example of Roy's commitment to those who feel the riot inside of them. Who refuse to be 'written out,' who understand that the tiniest breach in history, like 'a chuckle,' of all things 'could become a foothold in the sheer wall of the future.'" —
The Globe and Mail
"The complex and ambitious plot set in Delhi centers on two women. One was born intersex and the other is a freedom fighter, but both are drawn to an abandoned infant. Questions of identity, gender, ethnicity, and religion make this a deep and richly satisfying read." –
The Christian Science Monitor
"From the fine-grained affection that stirs her imagination springs an ethical imperative—after all, how can one appreciate the world without desiring to defend it? And it must be defended not merely from war or political calamity, but from that natural, more insidious phenomenon: forgetting." –Pahrul Segal,
The Atlantic
"Arundhati Roy's prose is always a joy to read." –
The Washington Times


"
The Ministry of Utmost Happiness
is a dazzling work of imagination – a tumult of vibrant characters, stories and prose that engages deeply with recent Indian history and the struggles of India's oppressed peoples. To anyone who thought Roy was a one-hit wonder, the novel is a full-throated rebuttal….
The Ministry of Utmost Happiness
is an exhilarating read, one that reminds you what great fiction can accomplish." –
Newsday
"Arundhati Roy is an exceptionally gifted writer, the kind who will send you into a panic about how capitalism is chewing up the environment one moment, then sweep you away from those earthly concerns with whimsical, musical prose the next."–
Chatelaine
"This intimate epic about India over the past two decades is superb: political but never preachy; heartfelt yet ironic; precisely poetic." –
The Telegraph
"Fans of Arundhati Roy's bestseller
The God of Small Things
will be delighted to find out that her new novel
The Ministry of Utmost Happiness
occupies a similar place. This one is a sprawling story in the tradition of Charles Dickens about lovers and politics and religion and bad luck. Roy immerses you both in her intricate prose and in the subcontinent, from Kashmir to Delhi." –
Condé Nast Traveler
"The reader is immersed in a world brought to life with deft clarity…. Roy's energy provides a platform for a story that is bursting with spirit." –
Noted
"If I were to send one book into outer space to send aliens a message about the human race, I would send this one. It is a magic Persian carpet of a book, with hundreds of interwoven tales within tales and colorful patterns reflecting the history of our human condition." –
San Francisco Chronicle
"As always, Roy's brilliance shines most in her choice of locales and the imagery they invoke…. the novel's brilliance lies in how it captures subtle moments, with attention to detail and sharp compassion." –
The Conversation
"Roy merges her energies as a fiction writer and an activist, shaping a rich narrative that's as complex and multivalent as modern India…. There are plenty of moments of dazzling wording and surprising exchanges." –Rigoberto Gonzalez, 
Los Angeles Times
"The … novel is an epic charged with Roy's politics and written in dense, lyrical, singular prose….  All of which doesn't go even halfway to conveying the depth of observation, humour, Dickensian detail, accumulating tales of city life, both awful and extraordinary – the cows grazing on refuse, a man who lives in a tree—that Roy discharges by the first hundred pages." –Charlotte Sinclair, 
Vogue
"Arundhati writes along the edge of a kind of uncanny clairvoyance. She's an all-seeing, mischief-making voodoo priestess." –John Cusack
Expand reviews
Start gifting