Skip content
Spend $15 or more at an independent bookstore and get a free audiobook!
Learn more
The critically acclaimed singer-songwriter, producer, and six-time Grammy winner opens up about a life shaped by music in this candid, heartfelt, and intimate story.
---
Bookseller pick
"For Brandi Carlile fans, her memoir Broken Horses is an intimate look into her life and her music. I always pull up songs mention in books I am reading, but in this case, the Libro.fm audiobook makes it even better. Brandi not only reads, but sings throughout the book. "

Nona, CoffeeTree Books
---
Description
Brandi Carlile was born into a musically gifted, impoverished family on the outskirts of Seattle and grew up in a constant state of change, moving from house to house, trailer to trailer, fourteen times in as many years. Though imperfect in every way, her dysfunctional childhood was as beautiful as it was strange, and as nurturing as it was difficult. At the age of five, Brandi contracted bacterial meningitis, which almost took her life, leaving an indelible mark on her formative years and altering her journey into young adulthood.
As an openly gay teenager, Brandi grappled with the tension between her sexuality and her faith when her pastor publicly refused to baptize her on the day of the ceremony. Shockingly, her small town rallied around Brandi in support and set her on a path to salvation where the rest of the misfits and rejects find it: through twisted, joyful, weird, and wonderful music.
In Broken Horses, Brandi Carlile takes readers through the events of her life that shaped her very raw art—from her start at a local singing competition where she performed Elton John's "Honky Cat" in a bedazzled white polyester suit, to her first break opening for Dave Matthews Band, to many sleepless tours over fifteen years and six studio albums, all while raising two children with her wife, Catherine Shepherd. This hard-won success led her to collaborations with personal heroes like Elton John, Dolly Parton, Mavis Staples, Pearl Jam, Tanya Tucker, and Joni Mitchell, as well as her peers in the supergroup The Highwomen, and ultimately to the Grammy stage, where she converted millions of viewers into instant fans.
Evocative and piercingly honest, Broken Horses is at once an examination of faith through the eyes of a person rejected by the church's basic tenets and a meditation on the moments and lyrics that have shaped the life of a creative mind, a brilliant artist, and a genuine empath on a mission to give back.
Carlile recorded new stripped-down, solo renditions of more than 30 of the songs featured in the book, including her own and songs from artists who've inspired her, from Dolly Parton to Elton John, Leonard Cohen, Joni Mitchell and more, available exclusively on the audiobook:
"I Don't Hurt Anymore" by Hank Snow
"Coat of Many Colors" by Dolly Parton
"Ride on Out" by Brandi Carlile
"Honky Cat" by Elton John and Bernie Taupin
"Philadelphia" by Neil Young
"Happy" by Brandi Carlile
"That Year" by Brandi Carlile
"Hallelujah" by Leonard Cohen
"Eye of the Needle" by Brandi Carlile
"Turpentine" by Brandi Carlile
"Wasted" by Brandi Carlile
"The Story" by Brandi Carlile
"Closer to You" by Brandi Carlile
"Caroline" by Brandi Carlile
"Josephine" by Brandi Carlile
"Sugartooth" by Brandi Carlile
"Looking Out" by Brandi Carlile
"Beginning to Feel the Years" by Brandi Carlile
"Love Songs" by Brandi Carlile
"I Will" by Brandi Carlile
"I Belong to You" by Brandi Carlile
"That Wasn't Me" by Brandi Carlile
"The Mother" by Brandi Carlile
"The Stranger at My Door" by Brandi Carlile
"Heroes and Songs" by Brandi Carlile
"Murder in the City" by The Avett Brothers
"Party of One" by Brandi Carlile
"The Joke" by Brandi Carlile
"Hold You Dear" by The Secret Sisters
"Bring My Flowers Now" by Brandi Carlile and Tanya Tucker
"Your Song" by Elton John and Bernie Taupin
---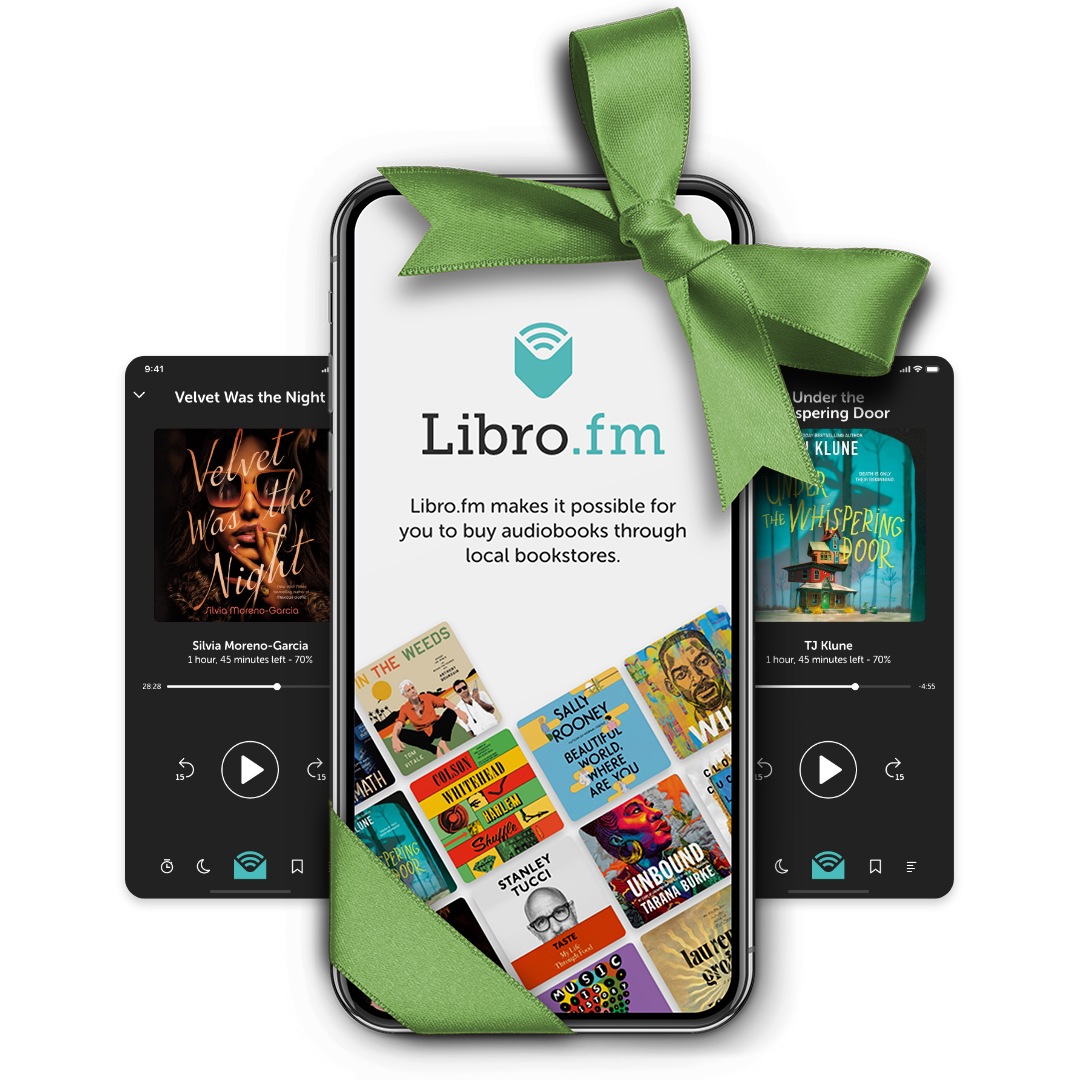 Shop early and gift big!
Gift an audiobook membership to anyone in the world and support local bookstores at the same time.
Start gifting
About the author
---
Brandi Carlile is a six-time Grammy Award–winning singer, songwriter, performer, and producer. Since her debut in 2004, she has released six studio albums and was the most nominated female artist at the 2019 Grammy Awards, with six nominations, including Album, Record, and Song of the Year.
Founded in 2008 by Carlile, the Looking Out Foundation amplifies the impact of music by empowering those without a voice, with campaigns focused on children living in war zones, prevention and reduction in incarceration and recidivism, racial justice, violence prevention, food insecurity, and more. To date, the foundation has raised over $2 million for grassroots causes.
Beloved by fans, peers, and critics alike, Carlile and her band have performed sold-out concerts across the world. Brandi Carlile lives in rural Washington State on a compound with her bandmates and their families, as well as her wife, Catherine, and their two daughters, Evangeline and Elijah.
Reviews
"A vulnerable document. . . . The resilience of her sense of self, through poverty and fame, is transcendent. One of her great strengths as an artist is a willingness to stare herself straight in the face and not flinch."

Amanda Hess, The New York Times
"The best-written, most engaging rock autobiography since her childhood hero, Elton John, published Me . . . Carlile is that rare pop or rock star gifted with complete self-consciousness and confidence but also the soulful clairvoyance to read a room . . . even a really, really big, global room."

Variety
"An intimate, life-affirming look at a musician whose artistic journey is far from over."

Kirkus Reviews (Starred Review)
Related reading