Skip content
Quiet
The Power of Introverts in a World That Can't Stop Talking
"Don't think of introversion as something that needs to be cured... Spend your free time the way you like, not the way you think you're supposed to."
---
Description
At least one-third of the people we know are introverts. They are the ones who prefer listening to speaking, reading to partying; who innovate and create but dislike self-promotion; who favor working on their own over brainstorming in teams. Although they are often labeled "quiet," it is to introverts that we owe many of the great contributions to society; from van Gogh's sunflowers to the invention of the personal computer.
Passionately argued, impressively researched, and filled with indelible stories of real people, Quiet shows how dramatically we undervalue introverts, and how much we lose in doing so. Taking the reader on a journey from Dale Carnegie's birthplace to Harvard Business School, from a Tony Robbins seminar to an evangelical megachurch, Susan Cain charts the rise of the Extrovert Ideal in the twentieth century and explores its far-reaching effects. She talks to Asian-American students who feel alienated from the brash, backslapping atmosphere of American schools. She questions the dominant values of American business culture, where forced collaboration can stand in the way of innovation, and where the leadership potential of introverts is often overlooked. And she draws on cutting-edge research in psychology and neuroscience to reveal the surprising differences between extroverts and introverts.
Perhaps most inspiring, she introduces us to successful introverts—from a witty, high-octane public speaker who recharges in solitude after his talks, to a record-breaking salesman who quietly taps into the power of questions. Finally, she offers invaluable advice on everything from how to better negotiate differences in introvert-extrovert relationships to how to empower an introverted child to when it makes sense to be a "pretend extrovert."
This extraordinary book has the power to permanently change how we see introverts and, equally important, how introverts see themselves.
---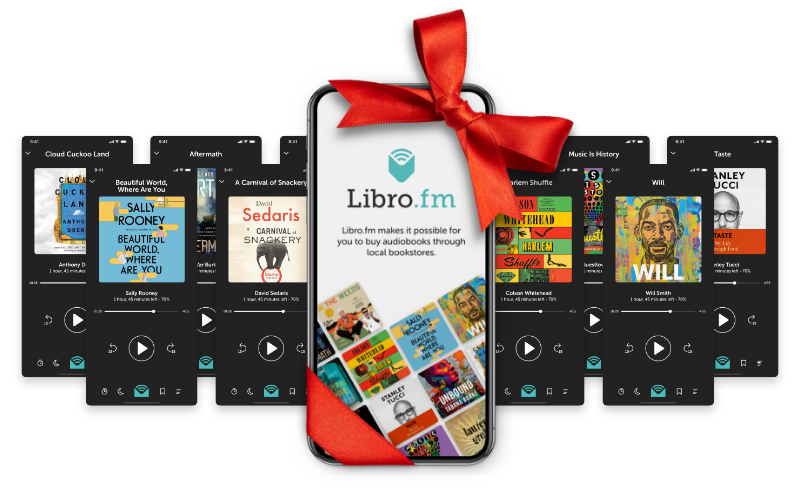 Shop early and gift big!
Gift an audiobook membership to anyone in the world and support local bookstores at the same time.
Start gifting
Testimonials
---
"Superbly researched, deeply insightful, and a fascinating read, Quiet is an indispensable resource for anyone who wants to understand the gifts of the introverted half of the population."

Gretchen Rubin, Author of The Happiness Project
"Those who value a quiet, reflective life will feel a burden lifting from their shoulders as they read Susan Cain's eloquent and well documented paean to introversion--and will no longer feel guilty or inferior for having made the better choice!"

Mihaly Csikszentmihalyi, Coauthor of Finding Flow: The Psychology of Engagement with Everyday Life
"Quiet legitimizes and even celebrates the 'niche' that represents half the people in the world."

Guy Kawasaki, Author of Enchantment: The Art of Changing Hearts, Minds, and Actions
About the author
---
Susan Cain was a corporate lawyer for seven years before she became a writer. She represented clients like Goldman Sachs and General Electric, but then started a negotiation consultancy. In this company she trained all kinds of people, from hedge fund managers to TV producers to college students negotiating their first salary. However, Susan realized she was neglecting her most valuable asset of all, being an introvert. From there she decided to become a writer. She is the author of the bestselling book, Quiet: The Power of Introverts in a World That Can't Stop Talking and just recently published Quiet Power: The Secret Strength of Introverts.
Cain attended Princeton University and Harvard Law School. She currently lives in Brooklyn with her husband and sons.
Reviews
"I'm not your 'classic' introvert. I like parties, socializing, meeting new people. But I was still that kid with her fingers stuck in her ears, afraid of surprise, and I'm still that adult that needs solitude after a long, stimulating day. Cain's Quiet not only helped me understand why that is, but reassured me it's both necessary for my mental well-being and socially okay to say 'no' sometimes. This book did wonders for me, and I can't recommend it enough, for both introverts and extroverts wanting to better understand their introverted friends."

Left Bank Books
"This is a wonderfully important book which just may help the human race survive and thrive. In a clear and readable style, combining emerging science and sociological perspective as well as deep empathy and intelligence, Cain does a superb job of making us think. Readers will recognize behaviors at both ends of the introvert/extrovert personality spectrum as well as everything in between and will feel empowered to find their own comfort level for living."

Northshire Bookstore