Skip content
Spend $15 or more at an independent bookstore and get a free audiobook!
Learn more
Bookseller pick
"Meet Alex, a space obsessed almost 12 year old who has been recording sounds and conversations on his golden iPod to send into space so aliens can know what it's like here on earth. He's done his research, has met a bunch of similarly rocket obsessed friends via an online rocket forum and has determined that the place to send his golden iPod into space is at a rocket festival one state away from his home. Alex has his clothes and tent packed, his AmTrak ticket in hand and his dog, Carl Sagan (named for Alex's hero), by his side as they set off on an epic road trip adventure to the rocket festival on a quest to communicate with outer space, search for the truth and try to be brave.Sounds like a great family road trip, right? Well, not quite. Because from the beginning of See You in the Cosmos, you notice some things are amiss with Alex's family and quickly realize that Alex and Carl Sagan are on their own on this adventure. The fact that no one is traveling with or following Alex is a big part of the secrets that Alex uncovers about his family along the way. Each chapter is written as a new sound recording on his iPod. The format is like a play script in that other characters and sounds appear in the storyline. Alex is a delightful narrator of his story and he is full of big questions—not just about space but about his father who died, about his mom and where she goes on her long walks, and about how a kid like him can learn to be brave. He loves space and obviously has a great knowledge of it. He is sweet and kind and has a place in his heart for people—and his dog. There are serious themes in this book but the sound recording format and Alex's innocence and exuberance keep the heaviness in check. Alex's story opens up many opportunities for readers to discuss the weighty topics raised in this story. If you are heading out on your own epic family road trip, do check out the audiobook version of See You in the Cosmos on libro.fm as it is out of this world!"

Myrna, Content
---
Description
A space-obsessed boy and his dog, Carl Sagan, take a journey toward family, love, hope, and awe in this funny and moving novel for fans of Counting by 7s and Walk Two Moons.
 
11-year-old Alex Petroski loves space and rockets, his mom, his brother, and his dog Carl Sagan—named for his hero, the real-life astronomer. All he wants is to launch his golden iPod into space the way Carl Sagan (the man, not the dog) launched his Golden Record on the Voyager spacecraft in 1977. From Colorado to New Mexico, Las Vegas to L.A., Alex records a journey on his iPod to show other lifeforms what life on earth, his earth, is like. But his destination keeps changing. And the funny, lost, remarkable people he meets along the way can only partially prepare him for the secrets he'll uncover—from the truth about his long-dead dad to the fact that, for a kid with a troubled mom and a mostly not-around brother, he has way more family than he ever knew.
 
For fans of Wonder and The Curious Incident of the Dog in the Night-Time, Jack Cheng's debut is full of joy, optimism, determination, and unbelievable heart. To read the first page is to fall in love with Alex and his view of our big, beautiful, complicated world. To read the last is to know he and his story will stay with you a long, long time.

Read by Kivlighan de Montebello and a full cast, including Brittany Pressley (as Terra), Graham Halstead (as Steve), Michael Crouch (as Ronnie), and Jason Culp (as Zed). Additional narration provided by Therese Plummer, Susan Bennett, Dan Bittner, Pete Larkin, and Courtney Shaw.
 
2018 Audie Award Winner: Middle Grade
Audible Best Kids Audiobook of 2017 - Finalist
2017 Booklist Editors' Choice: Audios for Youth
2018 ALSC Notable Children's Recording
2018 YALSA Amazing Audiobooks for Young Adults
 
"The premise of the book--a story told through audio recordings--is a natural fit for an audiobook, and the narrators hit it out of the park."--Booklist, starred review

"Kivlighan de Montebello's engaging young voice embodies 11-year-old Alex Petroski...an altogether captivating listening experience."--AudioFile Earphones Award
---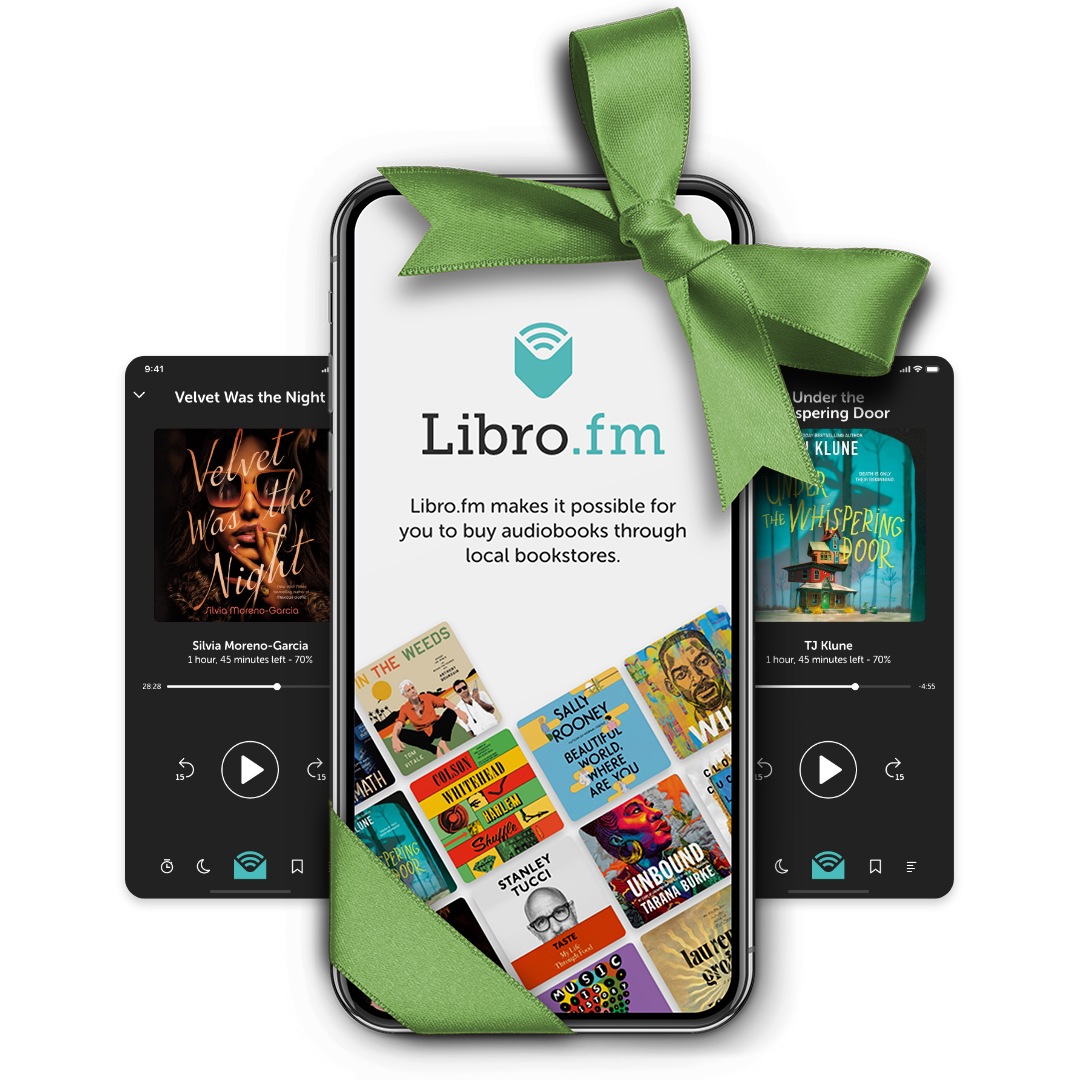 Shop early and gift big!
Gift an audiobook membership to anyone in the world and support local bookstores at the same time.
Start gifting