Skip content
Mediocre
The Dangerous Legacy of White Male America
From the author of the New York Times bestseller So You Want to Talk About Race, a subversive history of white male American identity.
---
Description
What happens to a country that tells generation after generation of white men that they deserve power? What happens when success is defined by status over women and people of color, instead of by actual accomplishments?
Through the last 150 years of American history -- from the post-reconstruction South and the mythic stories of cowboys in the West, to the present-day controversy over NFL protests and the backlash against the rise of women in politics -- Ijeoma Oluo exposes the devastating consequences of white male supremacy on women, people of color, and white men themselves. Mediocre investigates the real costs of this phenomenon in order to imagine a new white male identity, one free from racism and sexism.
As provocative as it is essential, this book will upend everything you thought you knew about American identity and offers a bold new vision of American greatness.
---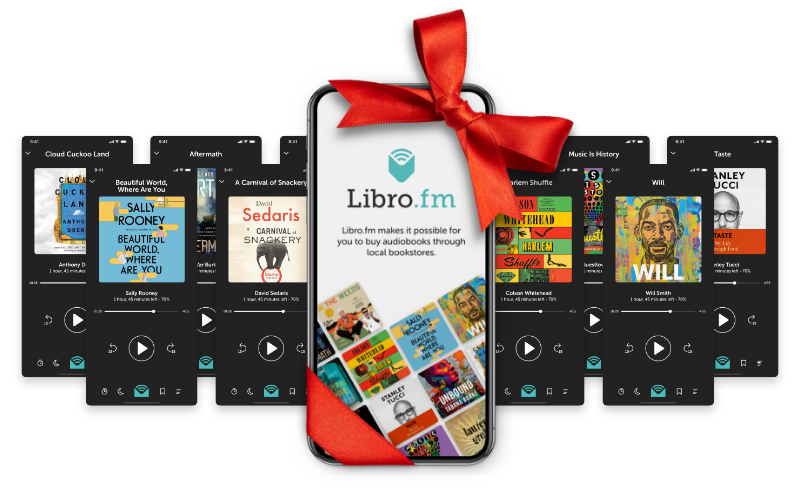 Shop early and gift big!
Gift an audiobook membership to anyone in the world and support local bookstores at the same time.
Start gifting
Testimonials
---
"Ijeoma's revelatory and visionary new book confronts disturbing hidden histories that vibrate throughout our institutions and communities today. The connections and insights in Mediocre make it an essential read."

Austin Channing Brown , New York Times bestselling author of I'm Still Here.
"There is no one more adept at parsing the toxic effects of white male privilege and systemic oppression than the immensely talented Ijeoma Oluo. Her brilliant book is a master class in understanding how systems of domination working relentlessly in the service of white male patriarchy not only harm all women and people of color, but ultimately hinder white men themselves from reaching greatness. "

Michael Eric Dyson, New York Times bestselling author of Long Time Coming
""Ripped, tragically, from yet another and another and another set of headlines, Mediocre: The Dangerous Legacy of White Male America breaks ground and forces a bold, startling, and necessary conversation about the implications of institutional supremacy, and its crushing impact on people of color and women."

Patrisse Khan Cullors , Co-founder Black Lives Matter, New York Times bestselling author of When They Call You a Terrorist, joint recipient of The Sydney Peace Prize
About the author
---
Ijeoma Oluo is the author of the #1 New York Times bestseller So You Want to Talk About Race. Her work on race has been featured in the New York Times and the Washington Post. She has twice been named to the Root 100, and she received the 2018 Feminist Humanist Award from the American Humanist Association. She lives in Seattle, Washington.
Reviews
"Nuanced, uncomfortable, and illuminating. "

Washington Post
"Ijeoma Oluo's sharp yet accessible writing about the American racial landscape made her 2018 book, So You Want to Talk About Race, an invaluable resource for anyone looking to understand and dismantle racist structures. Her new book, Mediocre, builds on this exemplary work, homing in on the role of white patriarchy in creating and upholding a system built to disenfranchise anyone who isn't a white male."

TIME
"Erudite yet accessible, grounded in careful research as well as Oluo's personal experiences of racism and misogyny, this is an essential reckoning."

Publishers Weekly