Skip content
The Dead Are Arising
The Life of Malcolm X
Finalist — National Book Award for Nonfiction • Excerpted in The New Yorker • Longlisted — Andrew Carnegie Medal for Excellence in Nonfiction • New Books to Watch Out for in October — New York Times • Best Books of Fall 2020 — O, the Oprah Magazine, The Week, St. Louis Post-Dispatch • Best New Books to Read in October — TIME

An epic biography of Malcolm X finally emerges, drawing on hundreds of hours of the authors interviews, rewriting much of the known narrative.
---
Description
Les Payne, the renowned Pulitzer Prizewinning investigative journalist, embarked in 1990 on a nearly thirty-year-long quest to interview anyone he could find who had actually known Malcolm X: all living siblings of the Malcolm Little family, classmates, street friends, cellmates, Nation of Islam figures, FBI moles and cops, and political leaders around the world. His goal was ambitious: to transform what would become over a hundred hours of interviews into an unprecedented portrait of Malcolm X, one that would separate fact from fiction. The result is this historic biography that conjures a never-before-seen world of its protagonist, a work whose title is inspired by a phrase Malcolm X used when he saw his Hartford followers stir with purpose, as if the dead were truly arising, to overcome the obstacles of racism.
Setting Malcolm's life not only within the Nation of Islam but against the larger backdrop of American history, the book traces the life of one of the twentieth century's most politically relevant figures from street criminal to devoted moralist and revolutionary. In tracing Malcolm X's life from his Nebraska birth in 1925 to his Harlem assassination in 1965, Payne provides searing vignettes culled from Malcolm's Depression-era youth, describing the influence of his Garveyite parents: his father, Earl, a circuit-riding preacher who was run over by a street car in Lansing, Michigan, in 1929, and his mother, Louise, who continued to instill black pride in her children after Earl's death. Filling each chapter with resonant drama, Payne follows Malcolm's exploits as a petty criminal in Boston and Harlem in the 1930s and early 1940s to his religious awakening and conversion to the Nation of Islam in a Massachusetts penitentiary.
With a biographer's unwavering determination, Payne corrects the historical record and delivers extraordinary revelations: from the unmasking of the mysterious NOI founder Fard Muhammad, who preceded Elijah Muhammad; to a hair-rising scene, conveyed in cinematic detail, of Malcolm and Minister Jeremiah X Shabazz's 1961 clandestine meeting with the KKK; to a minute-by-minute account of Malcolm X's murder at the Audubon Ballroom. Introduced by Payne's daughter and primary researcher, Tamara Payne, who, following her father's death, heroically completed the biography, The Dead Are Arising is a penetrating and riveting work that affirms the centrality of Malcolm X to the Black freedom struggle.
---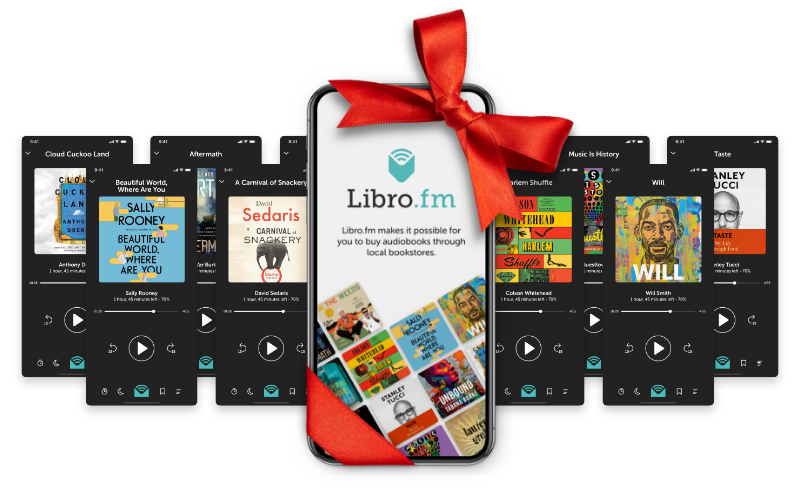 Shop early and gift big!
Gift an audiobook membership to anyone in the world and support local bookstores at the same time.
Start gifting
Testimonials
---
"it doesn't take a Pulitzer Prize winner to see Malcolm's inheritance in the Black Lives Matter movement. Black Lives Matter isn't asking for anything. Like Malcolm, it demands everything that Black people deserve, by any means necessary. It does not advocate violence, but will not abide the sick moral logic that condemns destruction of property as "too extreme" a response to the police shooting us in the back. And thanks to the leadership of Black women and Black L.G.B.T.Q. people, the imagination of the current movement is even more expansive than its predecessors in the mid-20th century. This is the promise they keep, and the idea that pushed Payne to write until death took the pen: We will exceed even Malcolm's wildest dreams."

Michael P. Jeffries, New York Times Book Review.Associate Professor of American Studies at Wellesley College. Author of Paint the White House Black: Barack Obama and the Meaning of Race in America and Thug Life: Race, Gender, and the Meaning of Hip-Hop
"Payne focuses his sharp investigative lens on the life of an enigmatic American icon whose life and death continue to fascinate ... In addition to revisiting long lost primary sources, he began a massive effort in conducting oral research interviews. Masterfully, he wove together the memories of friends, family, acquaintances, informants, and adversaries into a rich tapestry from which emerges the portrait of a complex individual working to make change in a society also full of contradictions ... By giving a second life to a historical Malcolm, Les Payne's timely biography illustrates something really important. It reminds us that those making history often do so by having the courage and conviction to act in spite of their limitations."

Yohuru Williams , Boston Globe, author of In Search of the Black Panther Party, Rethinking the Black Freedom Movement and many more.
"Previous works have often relied on conjecture and redacted, declassified FBI files, but the Payne's have assiduously sought primary sources. Drawing on thousands of hours of first-hand interviews, eye-witness accounts and personal documents, they assemble a more holistic picture of Malcolm X's evolution ... Malcolm emerges as a vengeful critic of black and white detractors, nursing a deep well of hurt and unmasked seething resentment towards white supremacists, the cause of so much tragedy for his family ... the most compelling section of The Dead Are Arising focuses on his breach with the movement, following its leader Elijah Muhammad's instruction in 1961 that he negotiate with the Klan ... unprecedented testimonies show how, in publicly denouncing Muhammad, Malcolm incensed former allies who plotted his murder with the 'advance knowledge' of the FBI ... this 640-page book...captures the uncompromising clarity that speaks to this moment of Black Lives Matter. "

Colin Grant, Guardian Weekly UK, author of Homecoming: Voices from the Windrush Generation
About the author
---
Leslie "Les" Payne (July 12, 1941 – March 19, 2018) was an American journalist. He served as an editor and columnist at Newsday and was a founder of the National Association of Black Journalists. Payne received a Pulitzer Prize for his investigative research, and, with daughter Tamara Payne, the 2020 National Book Award for Nonfiction for his biography The Dead Are Arising: The Life of Malcolm X.
Tamara Payne, Payne's daughter and primary researcher, completed the biography following her father's death. She lives in New York.
Reviews
"Precisely this kind of textured attention to Black life and community, whether in Omaha or Boston, Atlanta or Accra, distinguishes Les Payne's masterful biography, The Dead Are Arising: The Life of Malcolm X. Payne takes as a given that Malcolm was neither the propagator of hate that his critics claimed—a radical messiah manipulated by an extremist cult, as many Black leaders at the time considered him to be—nor the tragic transnational revolutionary assassinated before he could be fully redeemed. Rather, The Dead Are Arising is a meticulously researched, compassionately rendered, and fiercely analytical examination of the radical revolutionary as a human being."

Kerri Greenidge, The Atlantic
"The first [biography] to situate Malcolm X into the currents of American history with such precise detail, vivid research and captivating narrative storytelling. The reader comes to understand not only the man behind the myth but also how his times shaped him (from early experiences of racism and deprivation to his time in prison)—and ultimately how he shaped America. It is a thought-provoking, authoritative biography with new insights on every page."

TIME Magazine
"A superb biography and an essential addition to the library of African American political engagement. "

Kirkus Reviews