Skip content
Spend $15 or more at an independent bookstore and get a free audiobook!
Learn more
In the wake of her mother's death, Shalini, a privileged and restless young woman from Bangalore, sets out for a remote Himalayan village in the troubled northern region of Kashmir.
---
Bookseller pick
"Few seasoned novelists — let alone a first-time novelist like Madhuri Vijay — are able to construct scene after scene with compelling interior drama, tension, and forward momentum, but you'll never want to stop reading as Vijay skillfully combines a personal journey and family mystery with a political examination of the Kashmiri-Indian troubles. Shalini, the narrator of this extraordinary work, has a mother who immediately belongs on any shortlist of literature's great characters. If I read a better novel in 2019, then 2019 will become my favorite year of the 21st century."

Brian Lampkin, Scuppernong Books
---
Description
Certain that the loss of her mother is somehow connected to the decade-old disappearance of Bashir Ahmed, a charming Kashmiri salesman who frequented her childhood home, she is determined to confront him. But upon her arrival, Shalini is brought face to face with Kashmir's politics, as well as the tangled history of the local family that takes her in. And when life in the village turns volatile and old hatreds threaten to erupt into violence, Shalini finds herself forced to make a series of choices that could hold dangerous repercussions for the very people she has come to love.
---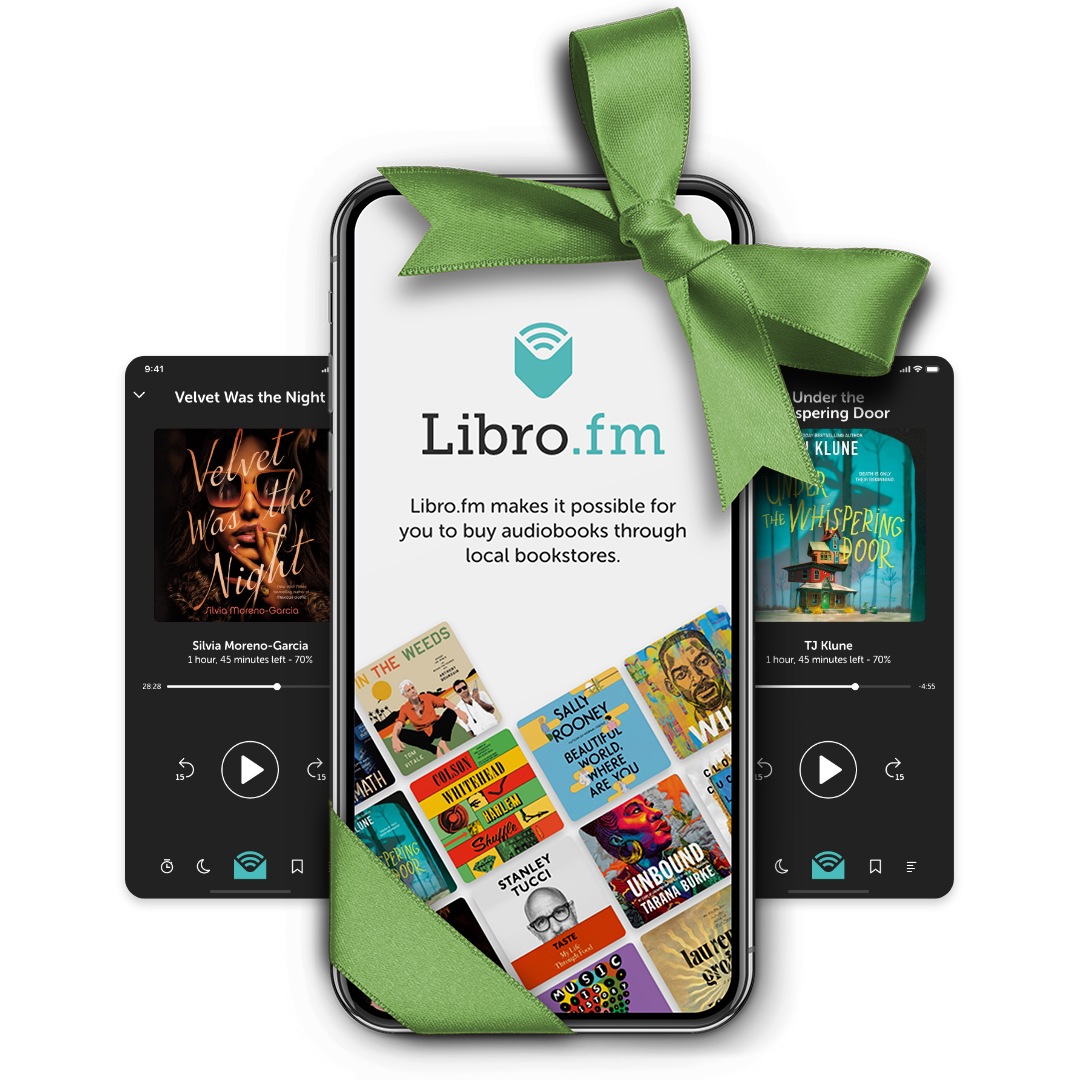 Shop early and gift big!
Gift an audiobook membership to anyone in the world and support local bookstores at the same time.
Start gifting
Testimonials
---
"I am in awe of Madhuri Vijay. With poised and measured grace, The Far Field tells a story as immediate and urgent as life beyond the page. I will think of these characters – tender and complex, mysterious and flawed, remarkably real to me – for years to come, as though I have lived alongside them"

Anna Noyes, Goodnight, Beautiful Women
"I had to remind myself while reading The Far Field that this is the work of a debut novelist, and not a mid-career book by a master writer at the height of her powers. Madhuri Vijay astonishes with her wisdom, her fearlessness, her sure handling of a desperately loaded narrative that's equal parts love story, war story, and family intrigue. Such is the power of Vijay's writing that I finished the book feeling like I'd lived it."

Ben Fountain, Beautiful Country Burn Again
About the author
---
Madhuri Vijay was born in Bangalore. She is the recipient of a Pushcart Prize, and her writing has appeared in Best American Non-Required Reading, Narrative Magazine and Salon, among other publications. The Far Field is her first book.
Reviews
"Utterly immersive and vividly realized, The Far Field is that rare gem of a novel which effortlessly transports the reader into distant, unfamiliar terrain through the force of a story deeply anchored in the humanity of its characters. Madhuri Vijay's debut marks the arrival of an astonishing new talent."

Elliott Ackerman, Waiting for Eden
"Ms. Vijay is an effortlessly assured prose writer. The book's length led me to expect something slow and atmospheric, but to my surprise I snapped it up in two sittings. . . . Ms. Vijay makes shrewd use of parallels and asymmetries in these mirrored narratives. Shalini intrudes on Bashir's son's household just as Bashir once disrupted hers. The counterpart to the wonderfully sharp-tongued figure of Shalini's mother is Bashir's impudent, fearless daughter-in-law, Amina, who steals every scene she's in.... "The Far Field" is illuminating about the persecutions in Kashmir, but at its heart it is about the ironclad laws of class by which all India is ruled."

Sam Sacks, Wall Street Journal
"All finite things reveal infinitude,' wrote Theodore Roethke in 'The Far Field.' That poem, published in Roethke's final collection in 1964, concludes with the image of 'a ripple widening from a single stone / Winding around the waters of the world.' That's exactly the expanding effect of Madhuri Vijay's debut novel, which is also titled The Far Field....For the vast majority of us, who hear of the troubles in Kashmir only as a faint strain in the general din of world tragedies, The Far Field offers something essential: a chance to glimpse the lives of distant people captured in prose gorgeous enough to make them indelible — and honest enough to make them real"

Ron Charles, The Washington Post