Skip content
Gift memberships
Gift audiobooks to anyone in the world from the comfort of your home. You choose the membership (3, 6, or 12 months/credits), your gift recipient picks their own audiobooks, and local bookstores is supported by your purchase.
Start gifting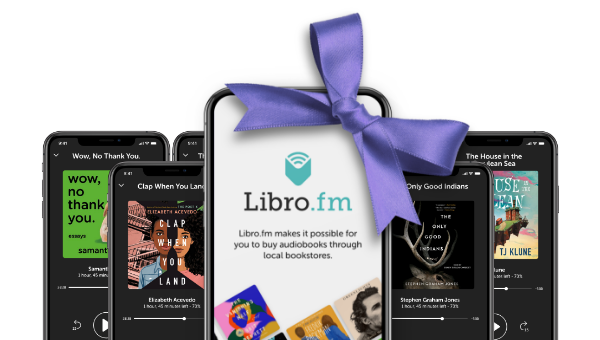 La isla de los conejos
Length 4 hours 33 minutes
Language Spanish
Nominado al National Book Award de literatura extranjera 2021
Vuelve con once perturbadores relatos Elvira Navarro, una de las grandes narradoras en lengua española.
Un falso inventor lleva conejos a una isla para que acaben con los nidos de unos pájaros cuyo nombre nadie sabe. En la penumbra nocturna, una especie extinguida hace miles de años le sale al paso a un archiduque. Los sueños de los clientes de un hotel son objeto de un insólito hurto. El fantasma de una madre abre una cuenta en Facebook y le pide amistad a su hija. Una pareja a punto de romper deambula por un albergue inhóspito. En una banlieue parisina desaparece un tramo de avenida.
En estos perturbadores once relatos hay transformaciones fabulosas que no son vividas como una liberación, sino con miedo. La implacable precisión de Elvira Navarro nos lleva por vidas que se deforman de manera fatal, arrastrándonos también a nosotros. Leer a Navarro es convocar una sombra aterradora, y de la misma manera que al caer la noche lo conocido se torna profundamente extraño, en estos cuentos los personajes se pierden en habitaciones cerradas, en isletas cenagosas, en laberintos mentales que quiebran la normalidad y conducen hasta un alucinante ruido blanco del que ya no se puede escapar.
Con La isla de los conejos la autora desnuda los mimbres de lo real por medio de una escritura sutil y llena de clarividencia, que transgrede los significados y nos entrega, a cambio, una hiriente lucidez.
La crítica ha dicho:
«Inquietud, tonos kafkianos, y deslumbrantes.»
Manuel Llorente, El Mundo
«Elvira Navarro dispone un catálogo de historias desafiantes.»
Braulio Ortiz, Diario de Jerez
«El talento literario es un don natural de esta autora.»
Enrique Vila-Matas
«La escriturade Elvira Navarro recuerda a un jarrón delicado que -al mínimo roce- se quiebra y divide, o se derrama en mínimos fragmentos que nos empeñamos en recoger y que nos cortan.»
Elena Medel
«Una autora admirable.»
Nadal Suau, El Cultural
«Sus libros son experiencias pulidas y severas, disfrazadas de vidas expuestas a la tortura de un sistema inflexible.»
Peio H. Riaño
«Repiensa el realismo para subvertirlo, para expandir sus posibilidades expresivas, para llevarlas a un extremo.»
Damián Tabarovsky, Diario Perfil
«El objetivo de la autora no parece ser complacer al lector, afortunadamente, sino que exige de su complicidad, de su capacidad para completar los huecos y confía en su inteligencia.»
Aloma Rodríguez, Letras Libres
«Da igual que la autora nos relate una situación cotidiana o una totalmente increíble, con ambas nos hace reflexionar sobre la culpa, el miedo, el asco, la vergüenza.»
Esther Magar, Libros y Literatura
«Lo que nos propone Elvira Navarro en su nueva obra es un universo totalmente singular, distinto de cualquiera que hayamos visitado antes, en el cual la clave no es entender sino compartir las sensaciones que nos transmite la autora.»
Ricardo Lladosa, Zenda
«En esta serie de relatos Navarro se supera a sí misma: inquietantes, oníricos, telúricos.»
Rosa Martí, Esquire
«Elvira Navarro mira el mundo con ojos vigilantes que son capaces d descubrir y mostrar lo que hay en él de misterio, de sorpresa, de injusticia, de seres humanos sujetos a condicionantes peculiares y un tanto excepcionales.»
Santos Sanz Villanueva, Mercurio