Skip content
The Splendid and the Vile
A Saga of Churchill, Family, and Defiance During the Blitz
The #1 New York Times bestselling author of The Devil in the White City and Dead Wake delivers a fresh and compelling portrait of Winston Churchill and London during the Blitz.
---
---
Description
NAMED ONE OF THE MOST ANTICIPATED BOOKS OF 2020 BY The Washington Post • HuffPost • The Seattle Times • Lit Hub • The Week • PopSugar
On Winston Churchill's first day as prime minister, Adolf Hitler invaded Holland and Belgium. Poland and Czechoslovakia had already fallen, and the Dunkirk evacuation was just two weeks away. For the next twelve months, Hitler would wage a relentless bombing campaign, killing 45,000 Britons. It was up to Churchill to hold his country together and persuade President Franklin Roosevelt that Britain was a worthy ally—and willing to fight to the end.
In The Splendid and the Vile, Erik Larson shows, in cinematic detail, how Churchill taught the British people "the art of being fearless." It is a story of political brinkmanship, but it's also an intimate domestic drama, set against the backdrop of Churchill's prime-ministerial country home, Chequers; his wartime retreat, Ditchley, where he and his entourage go when the moon is brightest and the bombing threat is highest; and of course 10 Downing Street in London. Drawing on diaries, original archival documents, and once-secret intelligence reports—some released only recently—Larson provides a new lens on London's darkest year through the day-to-day experience of Churchill and his family: his wife, Clementine; their youngest daughter, Mary, who chafes against her parents' wartime protectiveness; their son, Randolph, and his beautiful, unhappy wife, Pamela; Pamela's illicit lover, a dashing American emissary; and the advisers in Churchill's "Secret Circle," to whom he turns in the hardest moments.
The Splendid and the Vile takes readers out of today's political dysfunction and back to a time of true leadership, when, in the face of unrelenting horror, Churchill's eloquence, courage, and perseverance bound a country, and a family, together.
This audiobook includes a recording of Winston Churchill's 1941 Christmas Eve speech.
---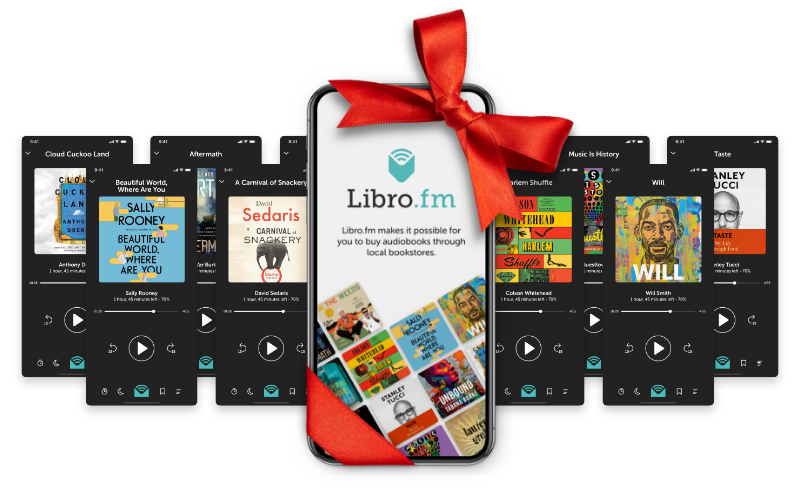 Shop early and gift big!
Gift an audiobook membership to anyone in the world and support local bookstores at the same time.
Start gifting
Testimonials
---
"The popular historian Erik Larson has done it again. As I read this book, I kept wondering what the swelling of powerful emotion was that I felt, sometimes in an almost physical sense. (I'm a naturally undemonstrative Englishman, rarely moved by words on a printed page.) Then I realized that, as a Londoner, it was a feeling of overwhelming pride in my poor, brave, battered old city, which stood up to the very worst that Hitler could throw at it for months on end, while still somehow keeping its dignity, cheerfulness, and iron resolve not to surrender."

Andrew Roberts
About the author
---
Erik Larson is the author of eight books, six of which became New York Times bestsellers. His latest books, The Splendid and the Vile: A Saga of Churchill, Family, and Defiance During the Blitz and Dead Wake: The Last Crossing of the Lusitania, both hit no. 1 on the list soon after launch. His saga of the Chicago World's Fair of 1893, The Devil in the White City, was a finalist for the National Book Award, and won an Edgar Award for fact-crime writing; it lingered on various Times bestseller lists for the better part of a decade. Hulu plans to adapt the book for a limited TV series, with Leonardo DiCaprio and Martin Scorsese as executive producers. Erik's In the Garden of Beasts, about how America's first ambassador to Nazi Germany and his daughter experienced the rising terror of Hitler's rule, has been optioned by Tom Hanks for development as a feature film.
Erik's first book of narrative nonfiction, Isaac's Storm, about the giant hurricane that destroyed Galveston, Texas, in 1900, won the American Meteorology Society's prestigious Louis J. Battan Author's Award. The Washington Post called it the "Jaws of hurricane yarns." Erik is particularly pleased to have won the Chicago Public Library Foundation's 2016 Carl Sandburg Literary Award for Non-Fiction.
He graduated summa cum laude from the University of Pennsylvania, where he studied Russian history, language and culture; he received a masters in journalism from Columbia University. After a brief stint at the Bucks County Courier Times, Erik became a staff writer for The Wall Street Journal, and later a contributing writer for Time Magazine. His magazine stories have appeared in The New Yorker, The Atlantic Monthly, Harper's, and other publications.
He has taught non-fiction writing at San Francisco State, the Johns Hopkins Writing Seminars, the University of Oregon, and the Chuckanut Writers Conference in Bellingham, Wash., and has spoken to audiences from coast to coast. A former resident of Seattle, he now lives in Manhattan with his wife, a neonatologist, who is also the author of the nonfiction memoir, Almost Home, which, as Erik puts it, "could make a stone cry." They have three daughters in far-flung locations and professions. Their beloved dog Molly resides in an urn on a shelf overlooking Central Park, where they like to think she now spends most of her time.
Reviews
"There are countless books about World War II, but there's only one Erik Larson. . . . There are many things to admire about The Splendid and the Vile, but chief among them is Larson's electric writing. The book reads like a novel, and even though everyone (hopefully) knows how the war ultimately ended, he keeps the reader turning the pages with his gripping prose."

NPR