Skip content
Before the Coffee Gets Cold
A Novel
Narrated by: Arina Ii
Length:

6 hours 52 minutes
If you could go back, who would you want to meet?
---
Bookseller pick
"There is a small cafe in Tokyo where you can travel through time. But there are rules. Rules that dissuade most of those who come to the cafe after hearing its legend. And there are regular customers who come with no intention of traveling through time.

Before the Coffee Gets Cold is a feel-good listen that tells the story of some of those cafe regulars whose minds are eventually changed by their lives' circumstances. The reasons for their journeys are varied, but all are compelled by an unyielding desire to unite with a loved one in a different time. Kawaguchi has imagined a complex and wonderfully creative set of rules for time travel in the cafe, so much so that they become central to the story and character development. He smoothly reveals the hearts and lives of each of his characters against the backdrop of the time-travel rules and the mysterious yet legendary cafe.

There are lovers, sisters, mother and daughter, husband and wife, and a ghost. Uniting them all are love, sorrow, regret, redemption, and most of all, hope. This uplifting tale of human connections is especially worth the listen in our current time of pandemic and feelings of isolation."

Nancy, Raven Book Store
Bookseller pick
"This was the most interesting and wholesome take on time travel I have ever read. Everything in the world is totally normal, but if you sit in a specific seat in a specific cafe in Tokyo, you can travel back in time. There are some rules in order to time travel, but my favorite one? You can only stay in the past for as long as your coffee is warm. This charming and emotional story of four different women teaches about the importance of making the most with the time you're given."

Lauren Suidgeest, Schuler Books
Bookseller pick
"In a Tokyo back alley, in a basement, there is a cafe where you can travel back to the past. There are rules that you need to follow through, and you need to come back to the present before your coffee gets cold. This book seems more like a series of vignettes following people's trips into the past. The question is, what really changes when you go back? Is it you or the future? This is a refreshing take on time travel, reminiscent of magical realism. It is a beautiful book and I highly recommend it for anyone who wants an ethereal read. "

Izzy, Off the Beaten Path
---
Description
In a small back alley of Tokyo, there is a café that has been serving carefully brewed coffee for more than one hundred years. Local legend says that this shop offers something else besides coffee—the chance to travel back in time.
Over the course of one summer, four customers visit the café in the hopes of making that journey. But time travel isn't so simple, and there are rules that must be followed. Most important, the trip can last only as long as it takes for the coffee to get cold.
Heartwarming, wistful, mysterious and delightfully quirky, Toshikazu Kawaguchi's internationally bestselling novel explores the age-old question: What would you change if you could travel back in time?
---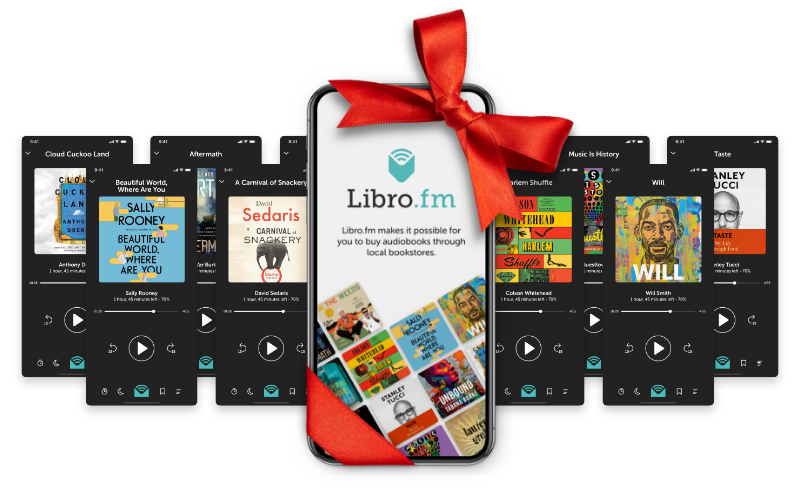 Shop early and gift big!
Gift an audiobook membership to anyone in the world and support local bookstores at the same time.
Start gifting
About the author
---
Toshikazu Kawaguchi was born in Osaka, Japan, in 1971. He formerly produced, directed and wrote for the theatrical group Sonic Snail. As a playwright, his works include COUPLE, Sunset Song, and Family Time. The novel Before the Coffee Gets Cold is adapted from a 1110 Productions play by Kawaguchi, which won the 10th Suginami Drama Festival grand prize.