Skip content
AN INSTANT NEW YORK TIMES BESTSELLER

Megan Rapinoe, Olympic gold medalist and two-time Women's World Cup champion, has become a galvanizing force for social change; here, she urges all of us to take up the mantle, with actions big and small, to continue the fight for justice and equality.
---
Description
Megan Rapinoe is one of the world's most talented athletes. But beyond her massive professional success on the soccer field, Rapinoe has become an icon and ally to millions, boldly speaking out on the issues that matter most. In recent years, she's become one of the faces of the equal pay movement and her tireless activism for LGBTQ rights has earned her global support.
In One Life, Rapinoe embarks on a thoughtful and unapologetic discussion of social justice and politics. Raised in a conservative small town in northern California, the youngest of six, Rapinoe was four years old when she kicked her first soccer ball. Her parents encouraged her love for the game, but also urged her to volunteer at homeless shelters and food banks. Her passion for community engagement never wavered through high school or college, all the way up to 2016, when she took a knee during the national anthem in solidarity with former NFL player Colin Kaepernick, to protest racial injustice and police brutality - the first high-profile white athlete to do so. The backlash was immediate, but it couldn't compare to the overwhelming support. Rapinoe became a force of social change, both on and off the field.
Using anecdotes from her own life and career, from suing the United States Soccer Federation alongside her teammates over gender discrimination to her widely publicized refusal to visit the White House, Rapinoe discusses the obligation we all have to speak up, and reveals the impact each of us can have on our communities. As she declared during the soccer team's victory parade in New York in 2019, "[T]his is everybody's responsibility, every single person here, every single person who is not here, every single person who doesn't want to be here, every single person who agrees and doesn't agree.... It takes everybody. This is my charge to everybody. Do what you can. Do what you have to do. Step outside yourself. Be more. Be better. Be bigger than you've ever been before."
---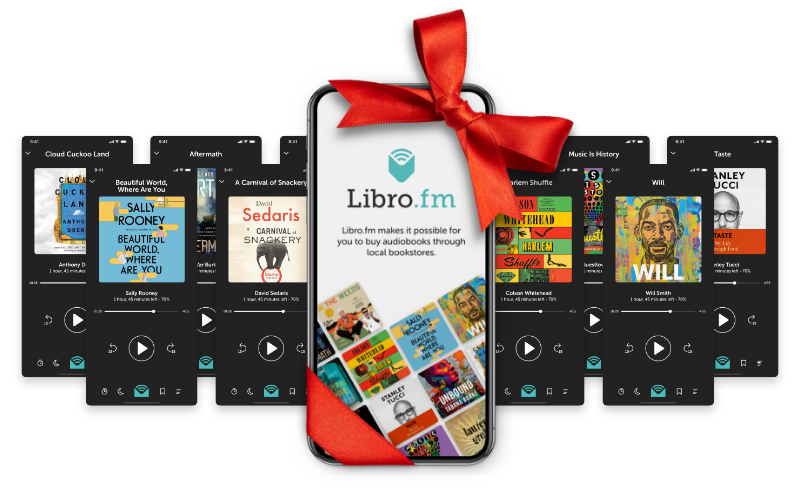 Shop early and gift big!
Gift an audiobook membership to anyone in the world and support local bookstores at the same time.
Start gifting
Testimonials
---
"Megan Rapinoe isn't breaking the glass ceiling— she is shattering it, all while sharing her stage with those on the margins. She is a real-life superhero, a co-conspirator to the oppressed, who is as tenacious off the field as she is on the field. This is an inspiring moment for a powerful force in social justice."

Patrisse Khan-Cullors, co-founder of Black Lives Matter; New York Times bestselling coauthor of When They Call You a Terrorist; joint recipient of the Sydney Peace Prize
"Megan Rapinoe's One Life is an incredible self-portrait of a new way to be public and female: to be able to enjoy and celebrate how extraordinary one is while also being attuned to the needs of others. It's a manifesto of how to have a beating heart while also being a beast on the field."

Natalie Portman, Academy Award winner; co-owner of Angel City, author and narrator of Natalie Portman's Fables
About the author
---
Megan Rapinoe is an American professional soccer player. As a member of the US Women's national soccer team, she helped win the 2015 and 2019 FIFA Women's World Cup tournaments and a gold medal at the 2012 London Olympics. A co-captain of the team since 2018, she was named the Best FIFA Women's Player in 2019, and was awarded the Golden Boot.
Reviews
"Rapinoe's 'signature pose' from the 2019 FIFA Women's World Cup is synonymous to the feeling we got when finishing this book: heart full, arms wide and ready to take up space in this world."

USA Today
"One Life makes it clear that Rapinoe's greatest accomplishments may ultimately come away from the soccer pitch. She's a new kind of American hero. "

San Francisco Chronicle
"Rapinoe's passion for inclusion and equality shines throughout this appealing book, and her hard-won take on the intersection of sports and activism isn't to be missed."

Publishers Weekly